For a glowing Lunar New Year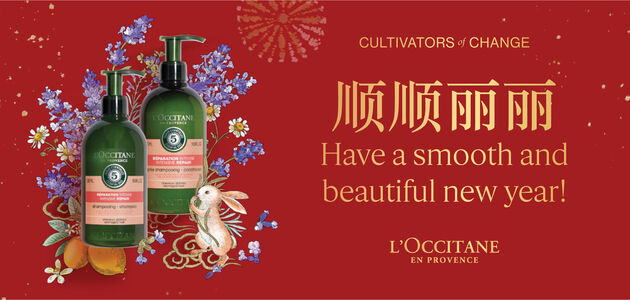 8 ways to Huat for the New Year!
Great fortune awaits your skin, hair and body with our 8 auspicious treasures. It's your beauty routine's luckiest year yet!
8 Treasures of L'OCCITANE
For a better New Year
Better for the Earth, better for your wallet! Begin the New Year on a better note by switching to our eco-friendly Eco-Refills, which has up to 97% less packaging weight.
NEW

$119 (valued at $134)

View product

NEW

$164 (valued at $176)

View product

ONLINE EXCLUSIVE

$85 (valued at $92)

View product

ONLINE EXCLUSIVE

$107 (valued at $114)

View product
For a better atmosphere
Before you welcome guests into your home for the festive season, give your space a fresh ambiance with our home collection. Made with natural essential oils!

Explore more​
Cart out your L'OCCITANE favorites​ with exclusive gifts!​
💛 5pc samples with any purchase​
💛 Additional 3pc gifts with $200 nett spend
Special Offers
These are Singapore's most loved products to receive any time of the year!​
Shop Bestsellers
Make it your habit to reduce waste and be rewarded when you recycle or choose to skip a paper bag in stores!
Discover