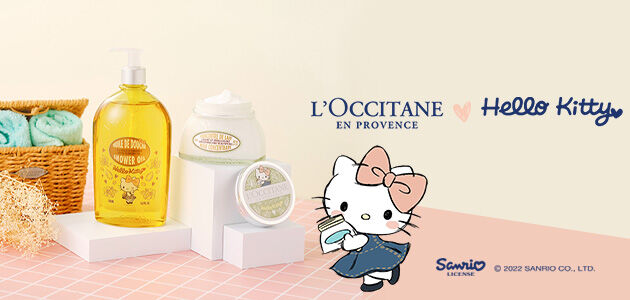 Let's not reserve gifts only for special occasions! Gifts should be a small way to show our gratitude for the people in our lives, for anything they have done for us. You don't need a special reason to surprise someone with the first-ever L'OCCITANE ♥ Hello Kitty collaboration for ASEAN!
Give them a meaningful L'OCCITANE ♥ Hello Kitty Gift
"Thank you for holding my hand, even when times were tough"
The L'OCCITANE ❤️ Hello Kitty hand cream is SOLD OUT online. The body care collection has been restocked and is still available for sale in limited quantities.
DISCOVER
"I wish our friendship will be smooth-sailing, for many years to come!"
Discover
L'OCCITANE ♥ Hello Kitty Limited Editions