Made by nature, wrapped by us

The nature of Provence quietly works year round to make gifts for us all to enjoy during the holiday season. These gifts are lovingly prepared and wrapped up by our team of experts so you enjoy the best the nature has to offer. Because at L'OCCITANE, we do not manufacture products, we craft memories.
SHOP HOLIDAY COLLECTION
HOLIDAY LIMITED EDITION
This year's Holiday collection is exclusively wrapped up in a design by Tristan Bonnemain,  inspired by the abundance of gifts that nature continually provides us.

EXPLORE NOW

Holiday Almond

Our Almond range is our bestselling smoothing body range, with a spa-like and sweet Almond scent that is unique to Almonds from Provence.

Shea Winter Walk

Like taking a walk amongst the mandarin and olive trees in Provence.

Delicate Shea

Smells like soft and clean cotton sheets that provide comfort after a year of hard work.

Holiday Shea Butter

Gentle with a light and powdery scent, Shea Butter is a skin-comforting favorite in Singapore.
Bestselling Gifts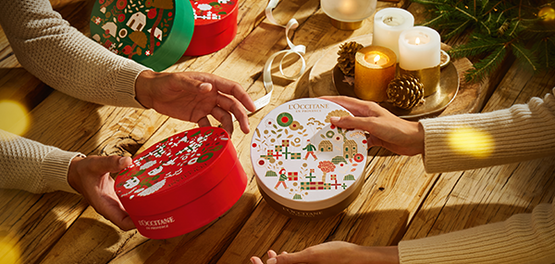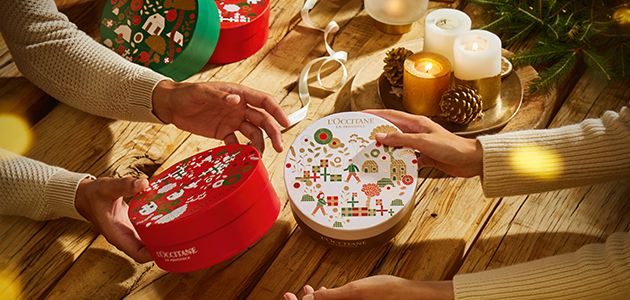 Gift Finder Quiz
We know it can be hard to choose a gift sometimes. If you need help deciding, take our simple 60-second quiz to discover gifts that will delight your gift recipient!
Sustainability
In our continued efforts to reduce waste and be more sustainable, this year's holiday collection is our most eco-friendly one yet.
All of our holiday paper packaging are sustainably sourced and we have reduced our plastic use by 82% compared to last year's holiday collection.