Immortelle Reset Serum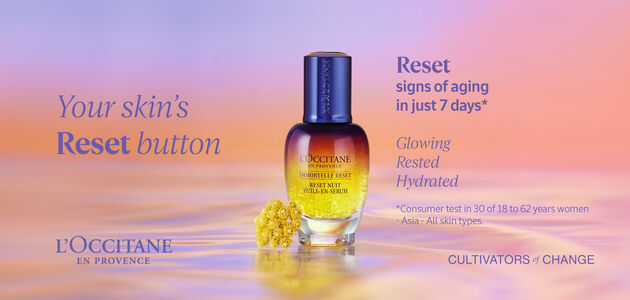 It's time to "hit Reset" on all the signs of aging that are appearing on your face. ​
Our #1 Immortelle Reset Serum contains a natural blend of antioxidant Immortelle extracts and relaxing botanicals to fight signs of aging such as dullness, tired skin and dryness.​
Expect glowing, rested and hydrated skin in just 7 days!​
Does Your Skin Need A Reset?
Your lifestyle may be adding extra years to your skin's appearance. Don't let lifestyle stress take away your youth and glow!
Hit Reset on the​ signs of aging
Reset Your Hydration within 7 days, trusted by 93% Asian Women.
Shop Reset Serum
WEB EXCLUSIVE

$192 (valued at $233)

View product
Try Reset Serum today!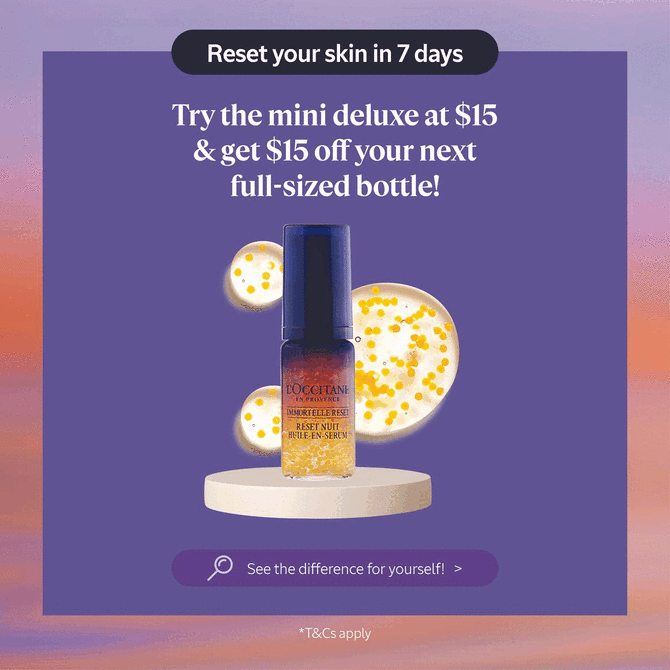 Loved by countless users across the world. Join them now, hit the Reset button for your skin and say goodbye to the common signs of aging in just 1 week!​
*Consumer tests on 30 women 18-62 yo, Thailand​
Explore Reset Serum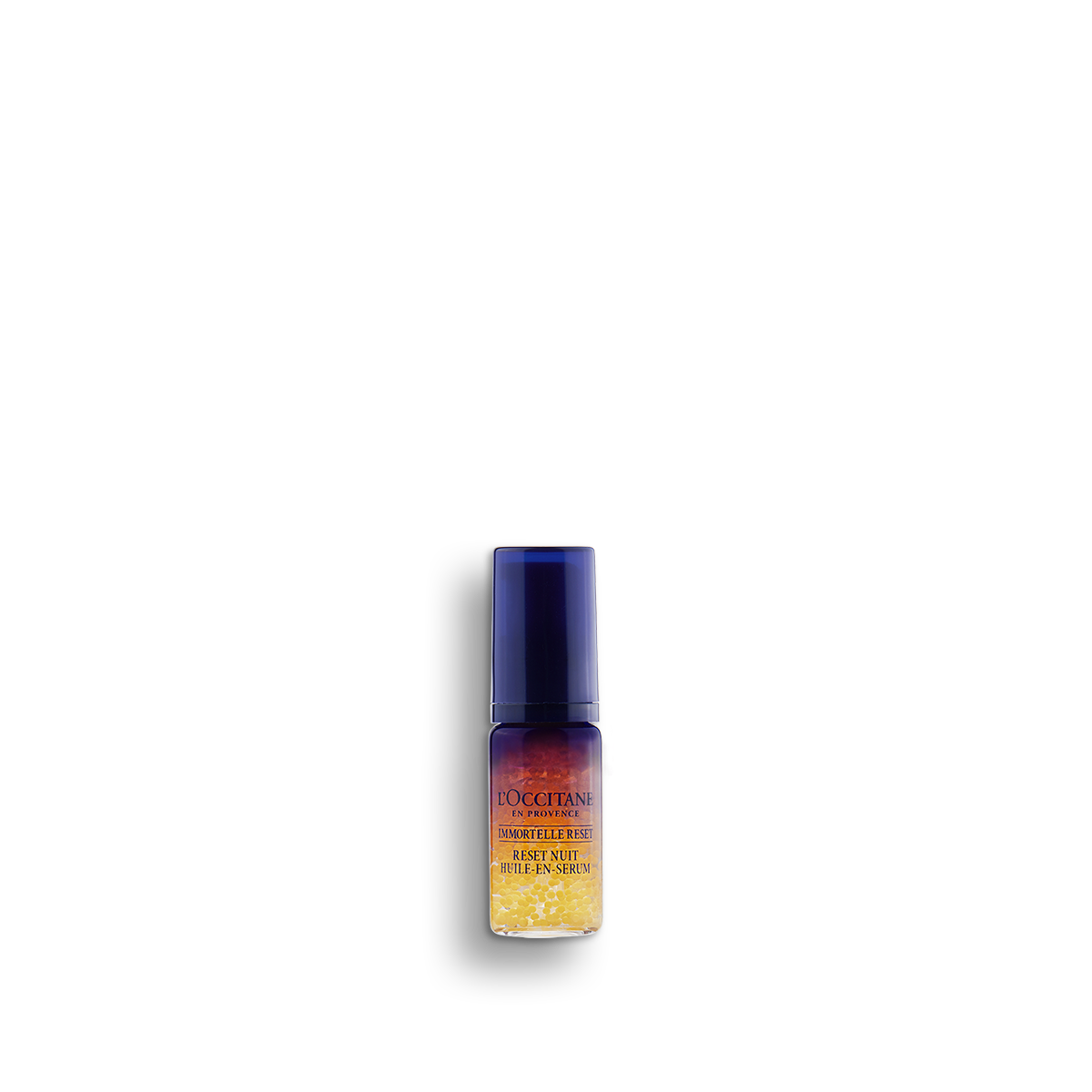 Purchase L'OCCITANE trial size at $15* and Enjoy $15 off on your next purchase of the product you tried! *Hassle free! Free shipping included
$15 (valued at $19.6)
View product