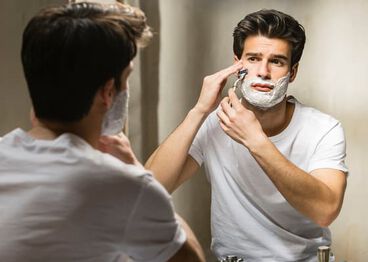 WHICH SHAVING PRODUCT IS BEST FOR YOUR SKIN?
Turn your daily shaving chore into a comfortable, hassle-free experience with L'OCCITANE's guide to the perfect shave. Let us help you achieve the ultimate shave with the finest ingredients, quality products and the correct technique - every man deserves softer, smoother skin.
Tips for Shaving
Enjoy shaving and avoid razor bumps
Shave after a shower: the heat will open the pores and soften the hair.
Choose high-quality shaving products that suit your skin and lifestyle: shaving gel, oil, cream or soap.
Shave in the direction of growth to prevent ingrown hair.
Golden post-shave rules
After shaving and rinsing, cool your skin with a cold face towel.
Apply a moisturizing and soothing after-shave balm.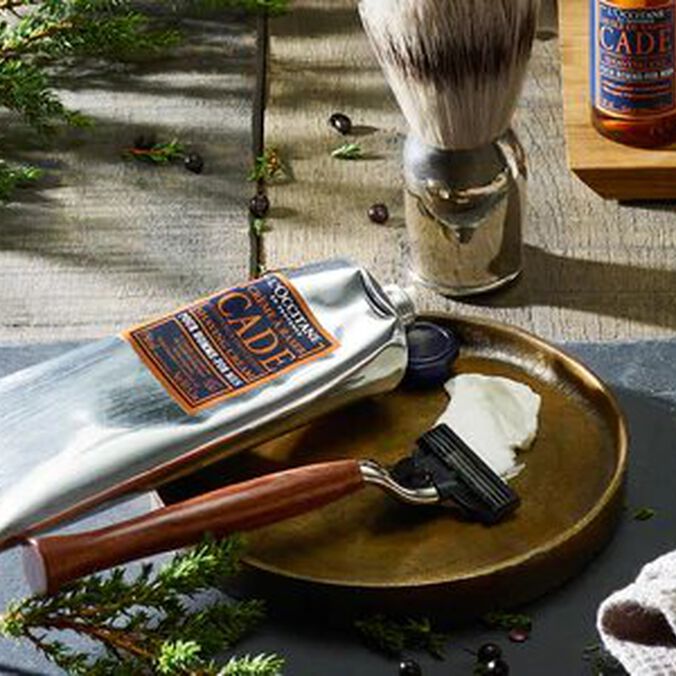 Shaving Cream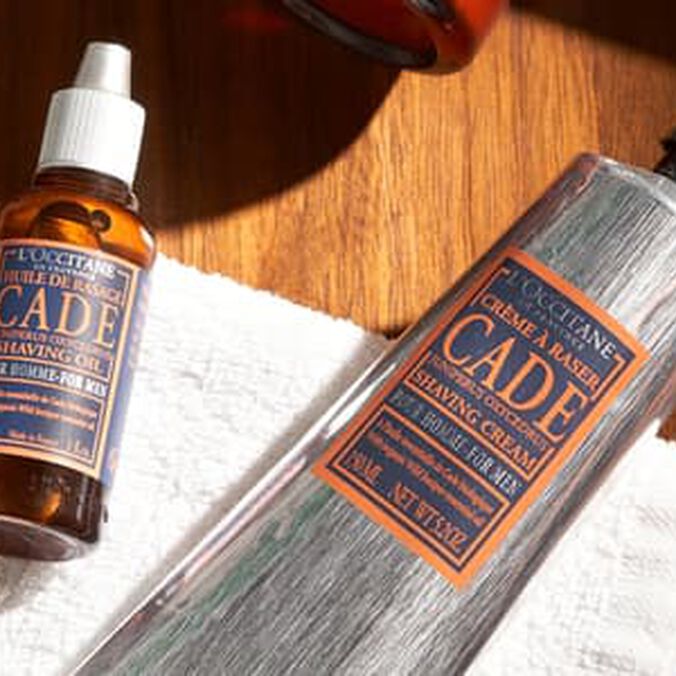 Perfect for the ultimate shaving experience
The Cade Shaving Cream is enriched with organic cade wood essential oil and turns into a creamy lather that leaves skin feeling clean and smooth.
Why use a shaving brush? The secret to generous lather and clear skin lies in the use of a shaving brush! While making any shaving cream produces a thick lather, it also massages your skin to help remove dead skin cells and impurities. Last but not least, it will bring a classic, stylish touch to the bathroom.
Shaving Oil
A 2-in-1 solution Ideal as both a pre-shave and shaving product
Use prior to shaving to soften stubble and ensure a close shave as there is no lather so you are able to see the areas to shave. With its small size, you can easily take it with you when traveling.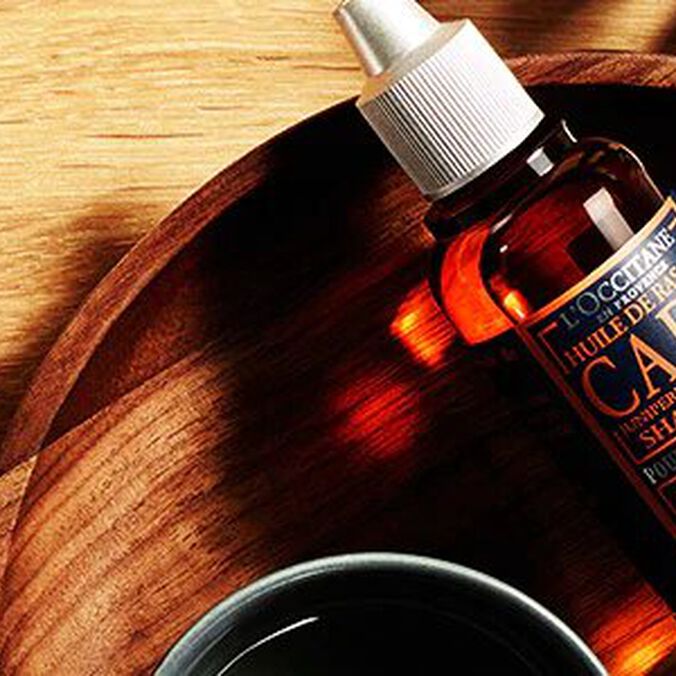 Shaving Gel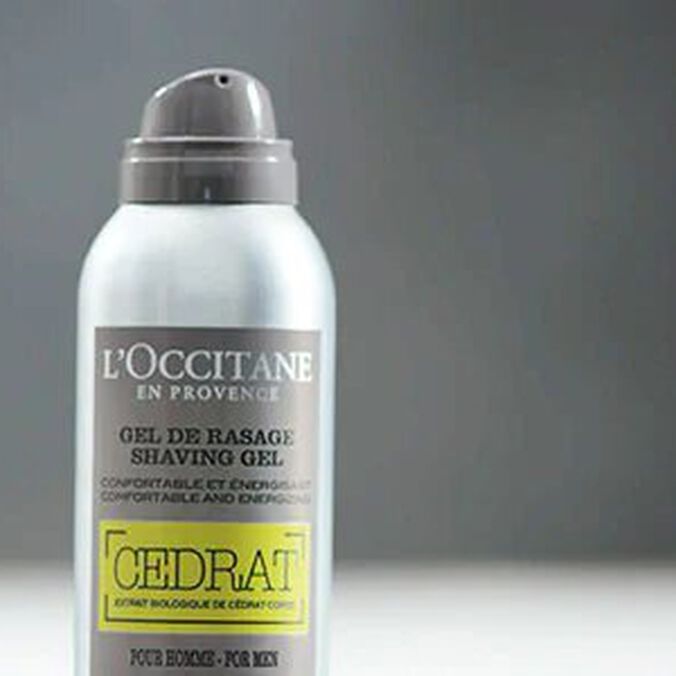 The best solution for rushed mornings
L'OCCITANE shaving gels transform immediately into a thick and comfortable foam, enriched with natural extracts of peppermint and cade to benefit the skin.
After-Shave
Crucial Finishing Touch
It helps to soothe and moisturize the skin after shaving. It helps skin feel fresh, soft and comfortable. The light and fluid texture melts into the skin without leaving a greasy residue. Subtly perfumed, it leaves behind a mood-lifting scent. Also, Cade is the perfect ingredient for shaving care products. When distilled, Cade wood yields precious oil that was traditionally used by shepherds for its protecting properties. L'OCCITANE developed the Cade range to help soothe skin and reduce feeling of discomfort caused by shaving.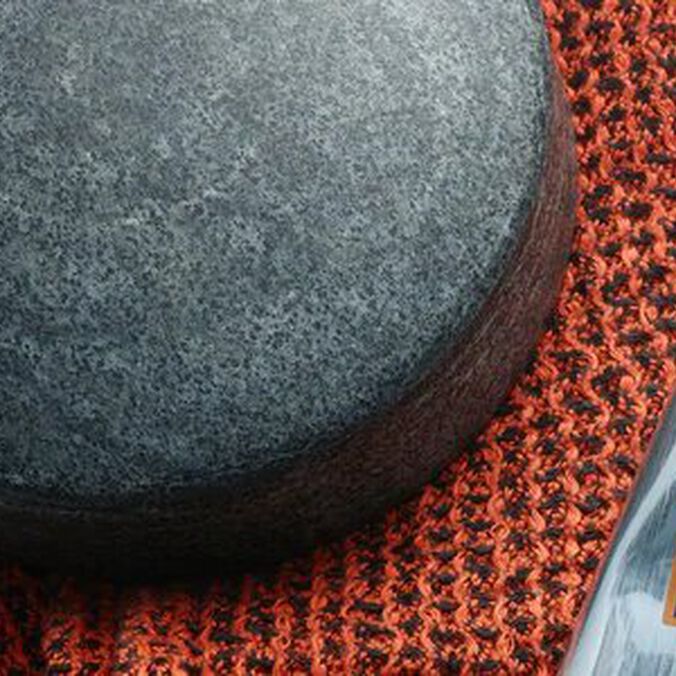 Discover L'Occitane Shaving Products